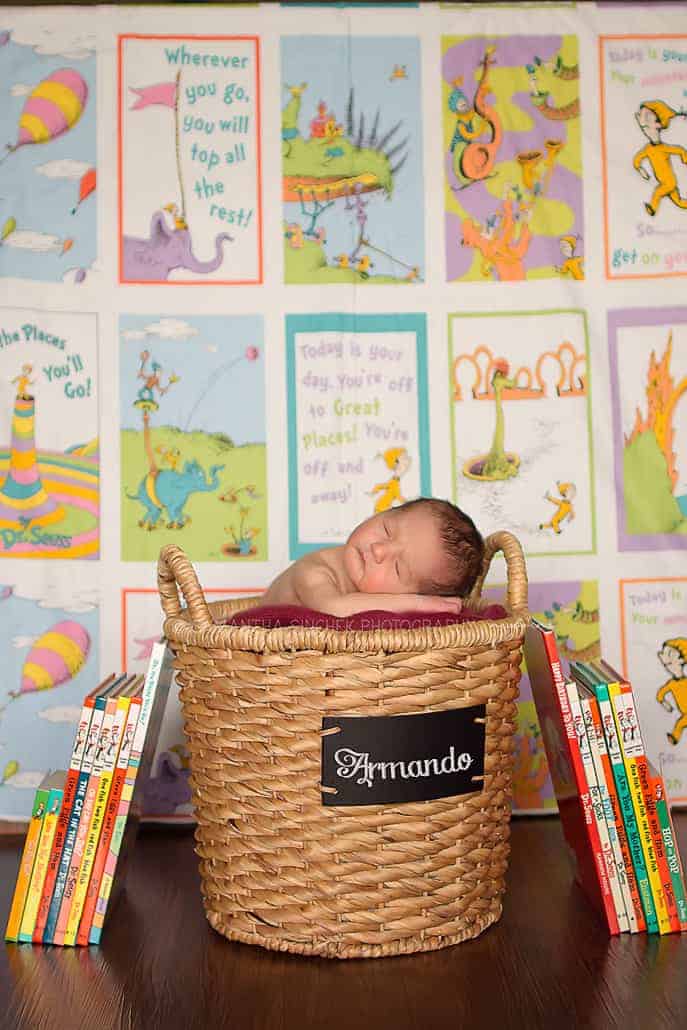 AJ | Newborn
Let me introduce you to the most adorable little newborn boy in OHIO, AJ.
You might remember this gorgeous mother from our maternity session back in October at Sharon Woods, just north of Cincinnati. Baby AJ was born in November and we had our newborn session with him a few weeks later. We decided that an in-home session at their home in Mason would be best for the baby. Luckily she has a gorgeous sliding glass door that provided lots of beautiful light and shadows.
Baby AJ was one of the best sleeping, easiest to pose newborns that I've had the chance to photograph. He was a little reluctant to have his diaper off and be fully undressed, but we were able to work around that. I have to say that this session has some of my favorite newborn photos so far.
Now, what you need to know about this session before you see the photos is that:
1.) Mom grew up in Miami, Florida, went to U. of Miami  and is a huge Hurricanes fan.
2.) Baby AJ's nursery is painted with a Dr. Seuss "Oh the Places You'll Go" mural. And it's awesome.
I can't wait for our next session in a few months and photograph just how much little AJ has changed. Make sure you remember to follow my blog and Facebook page to see this families newest photos. Don't forget to leave them some love in the comments section 🙂