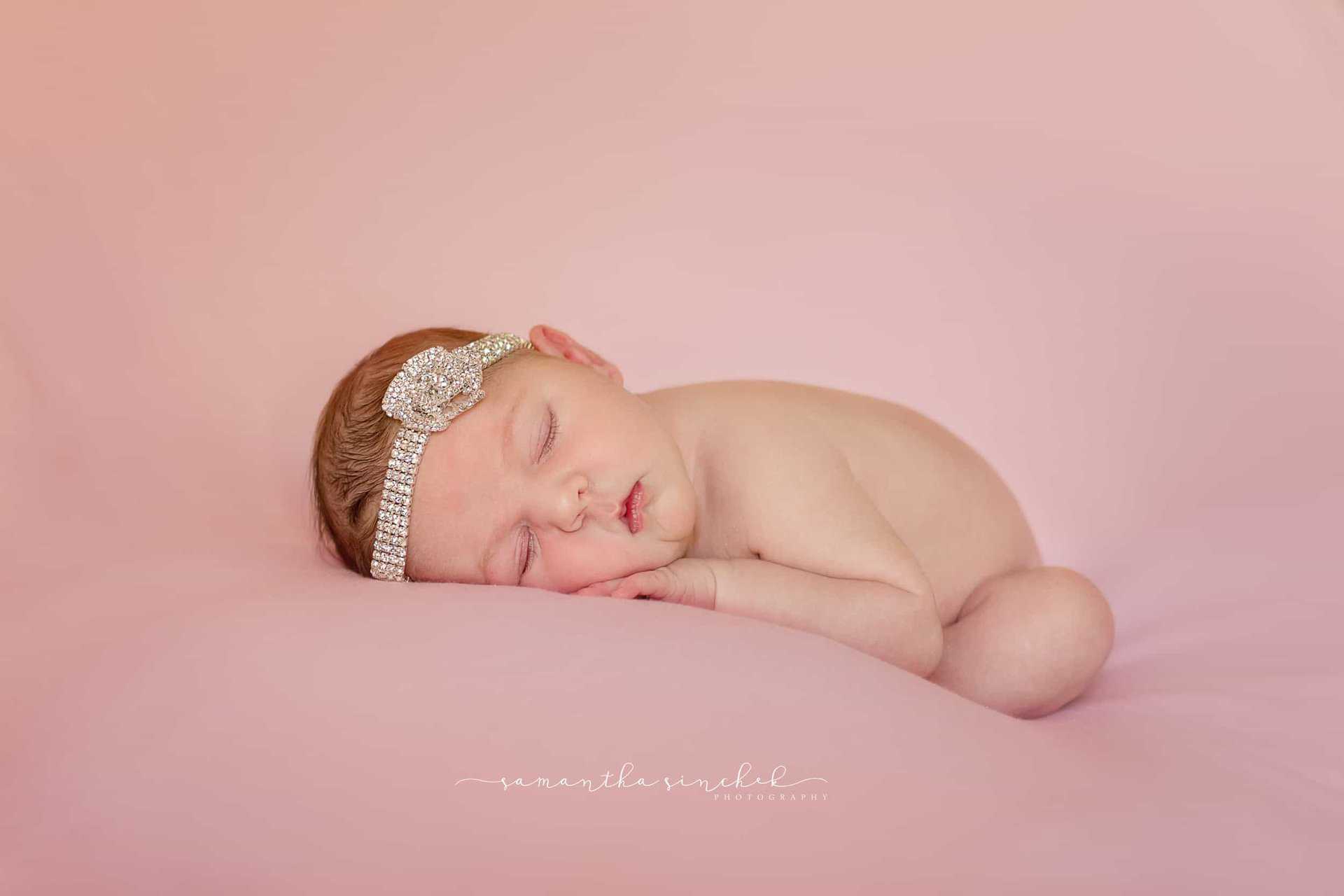 Newborn | Anniston
Hi! I'm Samantha Sinchek, a Cincinnati newborn photographer. Thanks for stopping by!
Welcome back to the blog the Keen Family! I've had the pleasure of photographing this beautiful family two times already (which you can see here and here)and jumped at the chance to take their newest daughter's newborn photos. I have known the mom since I started playing rugby at Ball State over 10 years ago, and it's awesome to see what a great mom she has become! We did her newborn photos at my in-home studio back in December. This beautiful girl was a little bit of a fighter, meaning she wasn't too excited about being told how to lay and sleep, but after a while we got here into a deep sleep. I think my favorite setup from the whole session was the pink background and little diamond headband we had her in. I mean, look how absolutely adorable she is! We also had her on a posed on a purple background with a purple bonnet that was just perfect.
I really love getting to photograph cute little newborns and am always looking to meet new families. If you are looking for a Cincinnati Newborn Photographer, I would love to talk about how easy you session will be when you book with Samantha Sinchek Photography. If you have any questions, send me a message so we can chat! Until then, enjoy sweet Anniston's newborn pictures.