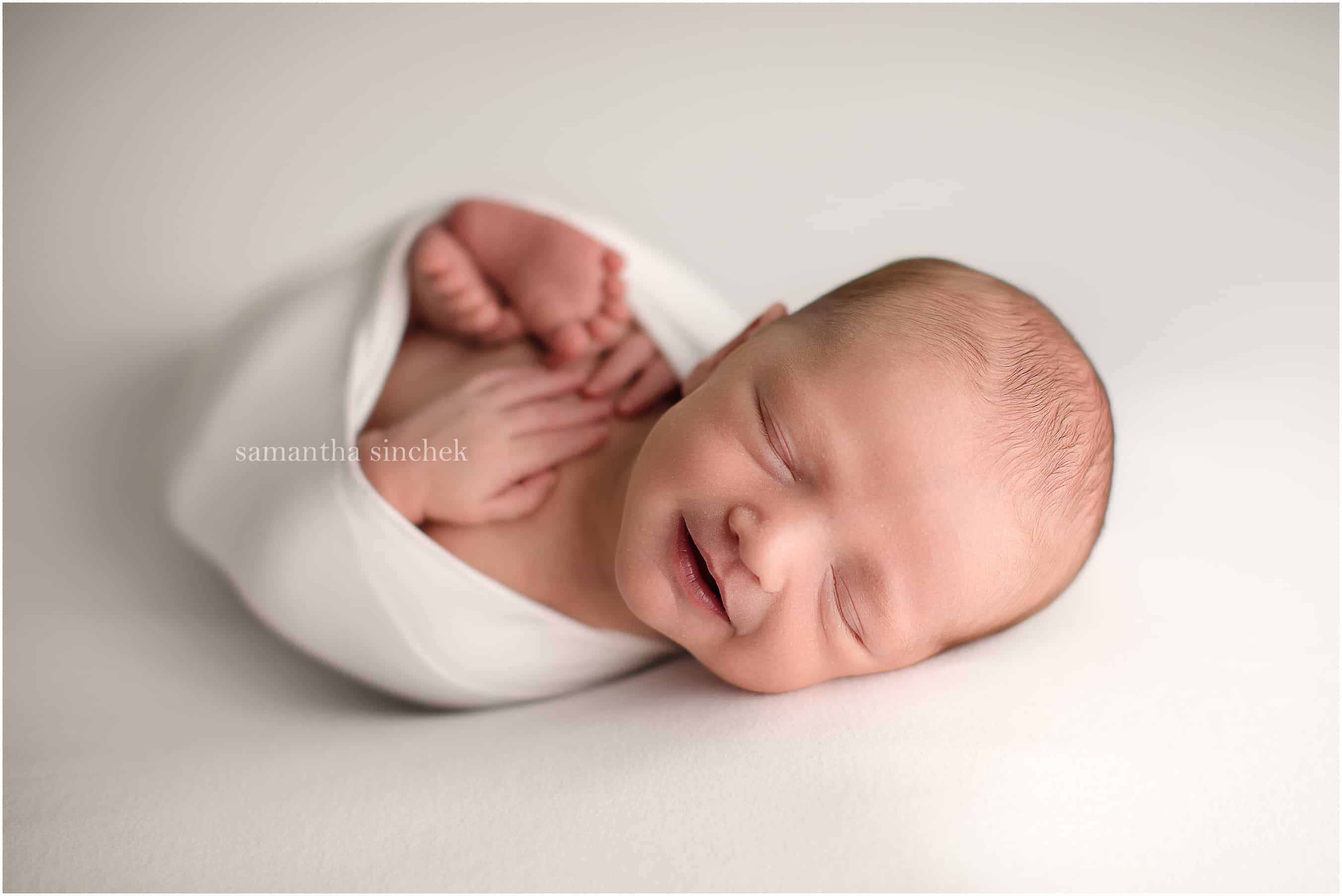 Waylon | Cincinnati Newborn Photographer
Hi gang! Today on the blog you get to meet Waylon, the 7 pounds 10.8oz bundle of sweetness who belongs to Thomas and Amy. This session took place at my studio in Maineville, Ohio and I was able to capture some of my favorite images to date!
I loved that we went simple with his pictures, it really highlighted just how handsome he is.
Not to mention, it total helps to have such a photogenic baby in front of the camera! Umm… can you say baby model? That smile he gives was just too darn cute! Mom says he smiles all the time now!

Sweet Waylon was the first ever Waylon I had the chance to photograph. When I asked his mom about his name she told me her husband has wanted to have a boy named Waylon for years. He loves Waylon Jennings and old time country music, so that's how they came upon it. Mom wasn't sure of the name at first, but over time it grew on her and she loves it. I love the uniqueness and sentimentalness of his name.
Thanks again for giving me the honor of photographing Waylon, Mom and Dad! You're going to be amazing parents to this sweetheart.
Don't wait to book you Cincinnati Newborn Photography session with Cincinnati's best newborn photographer! Spaces fill up quickly!! Contact me today to secure your spot!