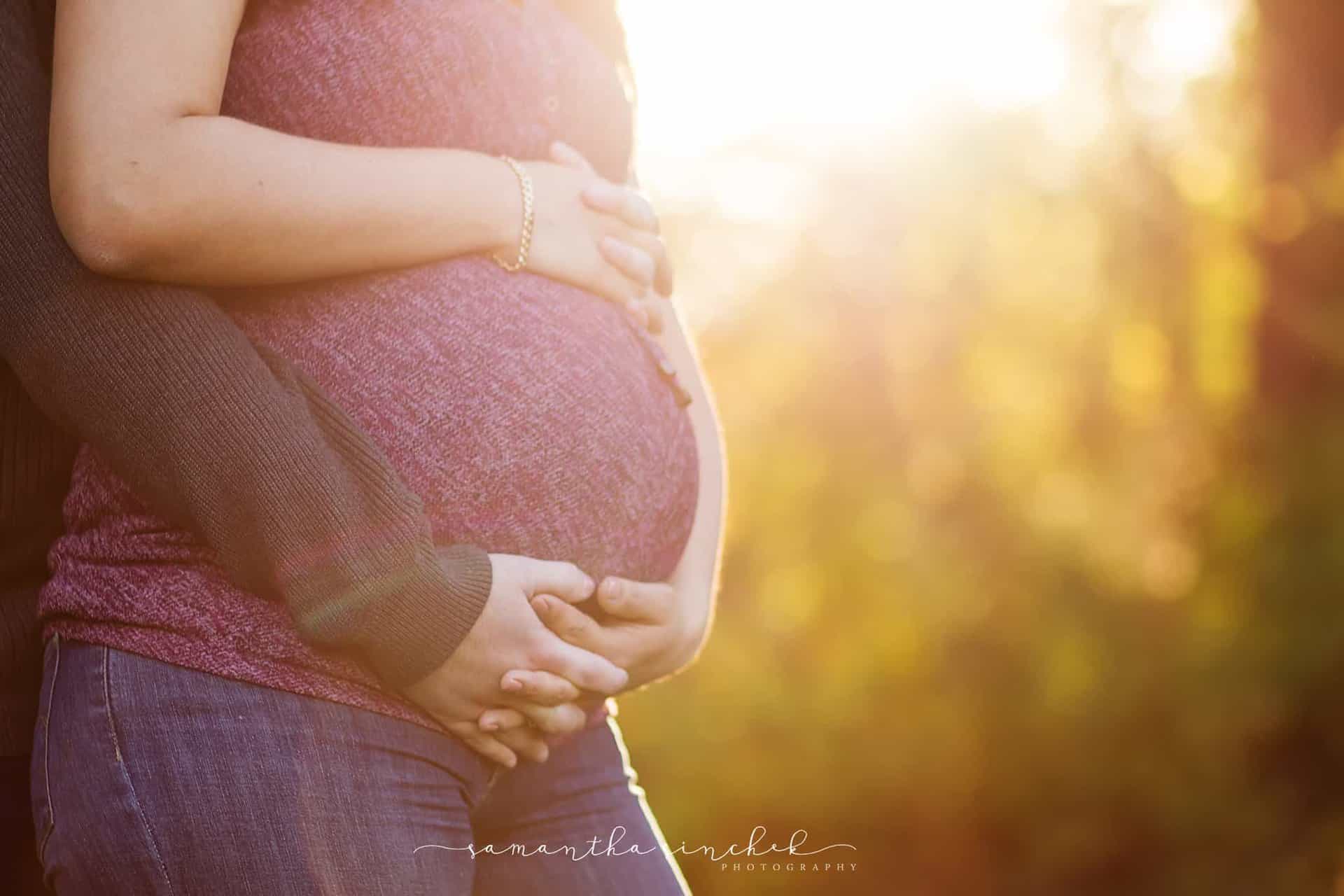 Castillo Maternity | Sharon Woods, Ohio
I love maternity sessions. There's just something about the glowing mother to be and the excited father that are just so much fun to photograph. Let me introduce you to the gorgeous Castillo Family. Mom contacted me a few months ago wanting to book a milestone package (newborn +6 month +one year photos) for her son, who was due at the end of November. I was so excited that I get to keep photographing this gorgeous mother for the next year!
Our maternity session took place at Sharon Woods, a park located north of Cincinnati. It's the perfect background for any type of session, and it shows in this maternity photo session. I have to say, these are some of my favorite backlit images EVER.  The beautiful fall foliage and the warm sun came together perfectly at this session.
Now before you go looking at her photos, I am going to have to warn you that you will probably be a little jealous of her. I know when I was 8+ months pregnant, I DID NOT look this good. It's ok to be jealous 🙂
All I know is IF I get pregnant again, I am definitely going to try to take some maternity photos of myself because this is such a special time in your life and it only last a VERY short time.
I hope you enjoy looking at these beautiful maternity photos from our session at Sharon Woods.  And if you're looking for a Cincinnati Maternity Photographer, please feel free to contact me so we can talk about capturing your beautiful pregnancy and more!