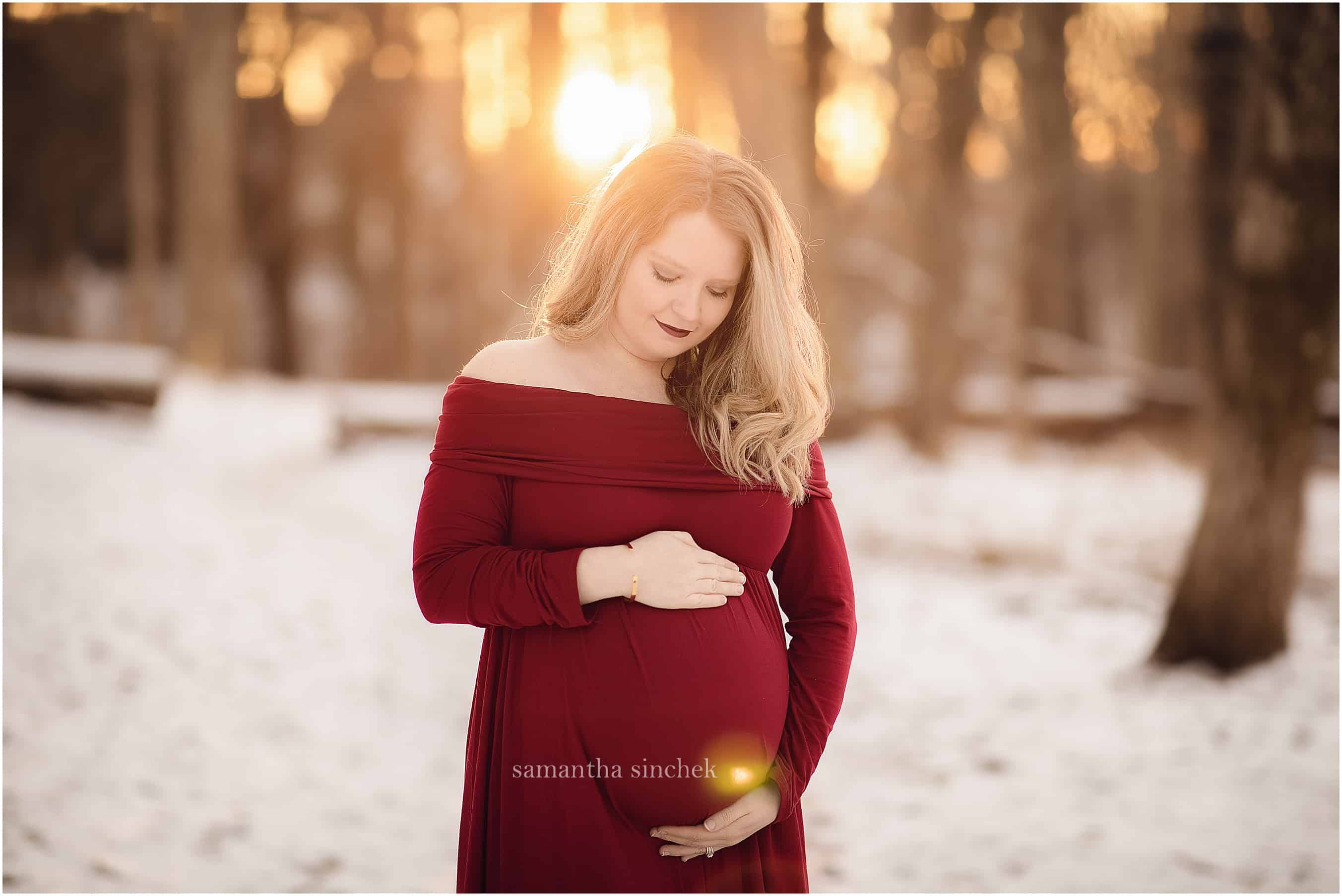 Courtney Maternity | Cincinnati Maternity Photographer
When Courtney first contacted me about doing a maternity session in February, I hoped hard that it would snow and I got my wish! We did her maternity pictures at Ault Park, Cincinnati Ohio. Her red dress popped in the snow and she looked stunning. We had to a take a mid session break since it was only 18 degrees outside! It was freezing! But it was totally worth it.

Here are a few of my favorite maternity pictures from her session! If you're looking for a Cincinnati Maternity Photographer, send me a message so we can get you on my calendar.
I love this wrapped in love pose

My favorite from Courtney's maternity session at Ault Park, Cincinnati

She was simply glowing at our maternity pictures