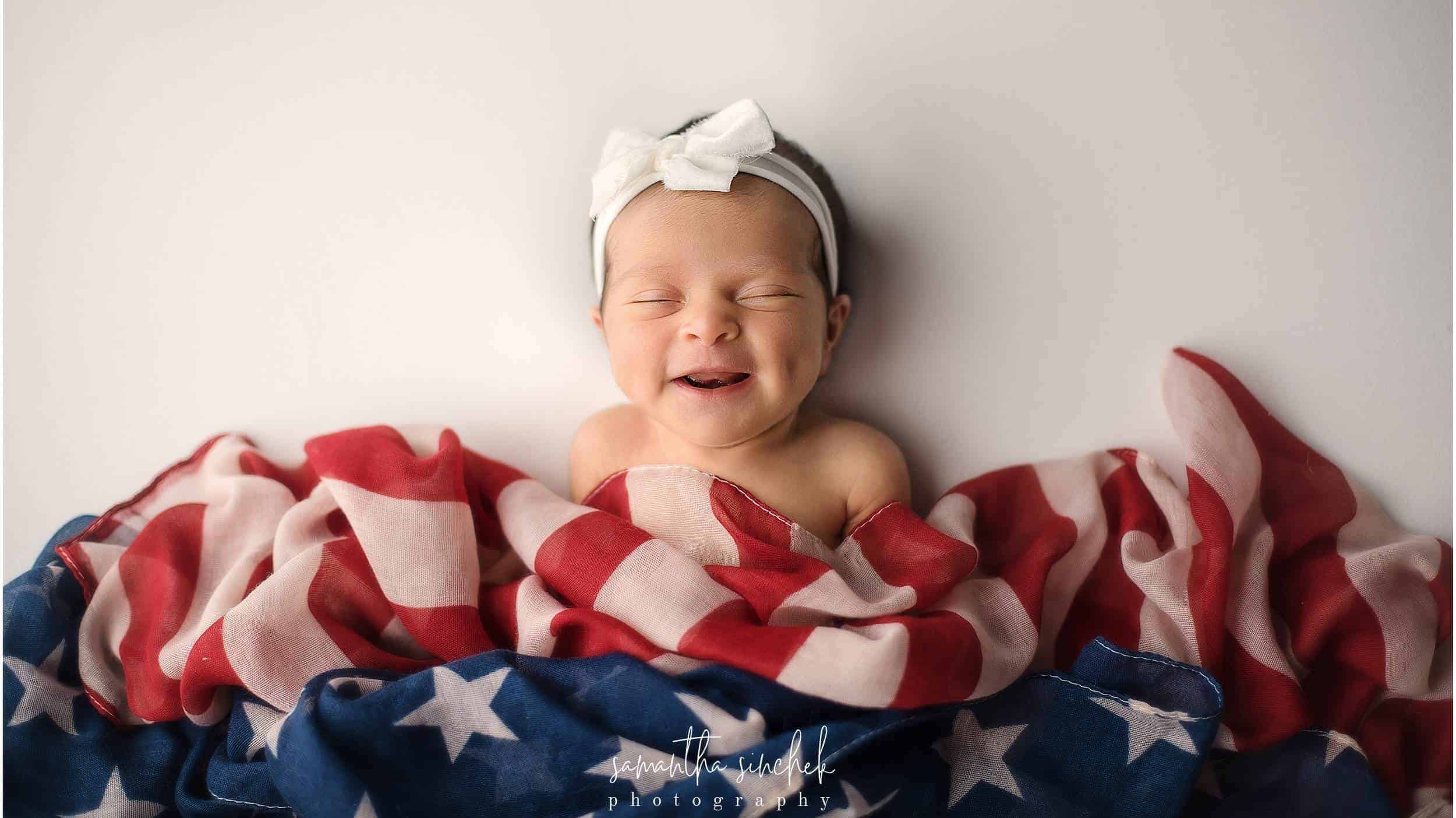 Josie | Cincinnati Newborn Photographer
I met sweet Josie at our Cincinnati Newborn Photo session at my Maineville, Ohio studio. I was so exited to learn that her parents are ex-pats from the England stationed over here in the states for a couple years. Mom and Dad really wanted to include the American Flag in her session since she's a dual citizen!

Josie was a great sleeper and let me get so many poses during our 3 hour session. She even gave me the most adorable smile!

Here are a few of my favorite images from her newborn pictures! I hope you love them as much as I do!

I am currently booking newborns with September due dates and beyond! Send me a message today to talk about how to book your newborn session with Cincinnati's best newborn photographer!