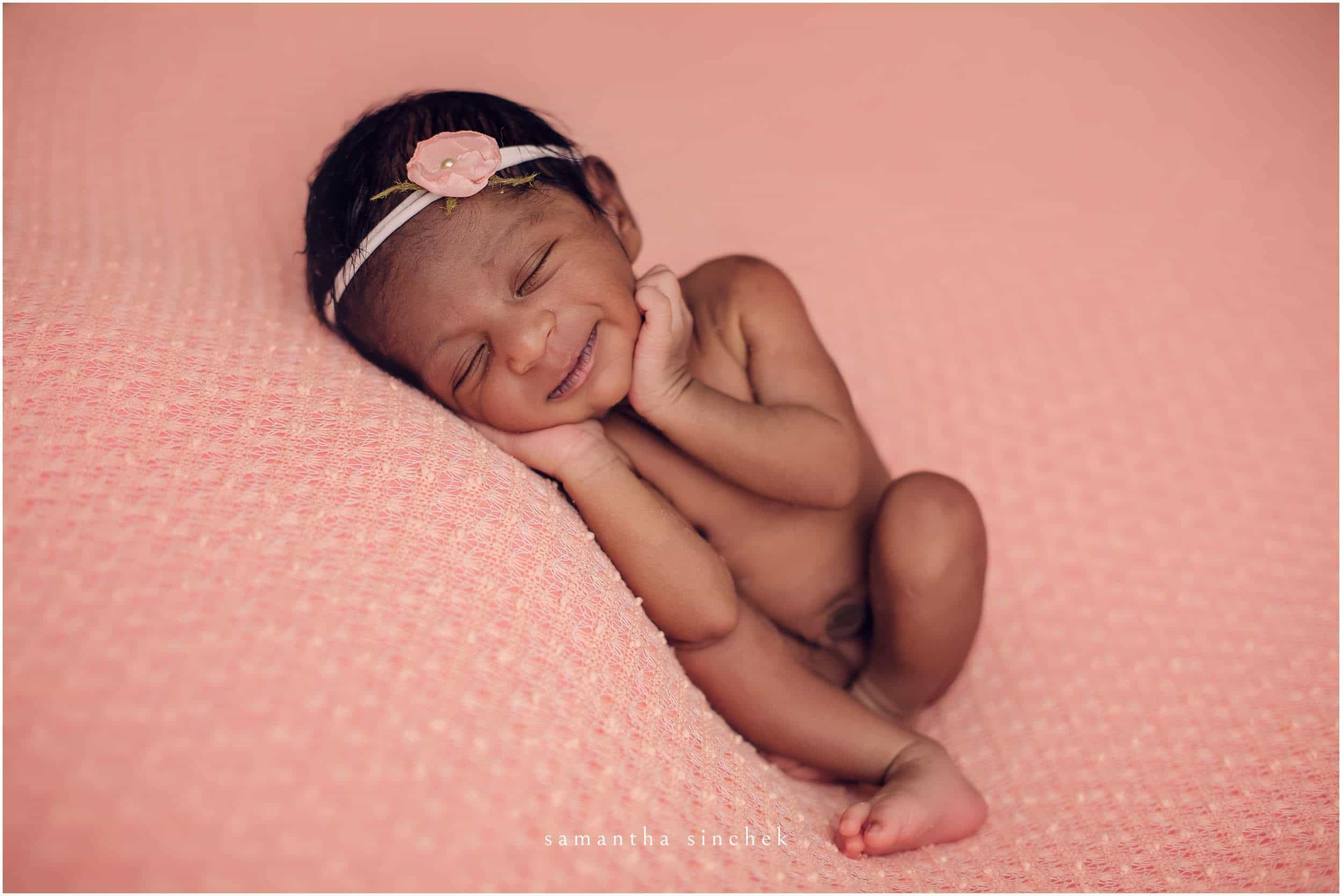 Baby A. | Cincinnati Newborn Photographer
First of all, isn't she just one of the mot beautiful newborn girls you've seen? I loved getting to photograph Baby A and her family. I loved getting to play with the setups during her session and think the flowers prop is now one of my new favorite setups to do at a newborn photo session.
Here are a few of my most favorite pictures from her newborn session with Samantha Sinchek Photography of Cincinnati Ohio!